UPDATE: this contest is now closed
---
The full RoMa Craft team (including Mike Rosales, Skip Martin, and even Danny Vazquez, the newest RoMa member) is doing the Denver thing this week, joining the Dojo crew for the 36th annual Great American Beer Festival (GABF) and stopping by the Dojo "HERF Submarine" for a special, in-house episode of Smoke Night LIVE!
Of course, we couldn't keep an opportunity like this to ourselves, and we've partnered with RoMa to offer the Dojo community a chance to win loads of RoMa Craft Tobac goodies…
Contest Theme: Damn it Feels Good to be a Weasel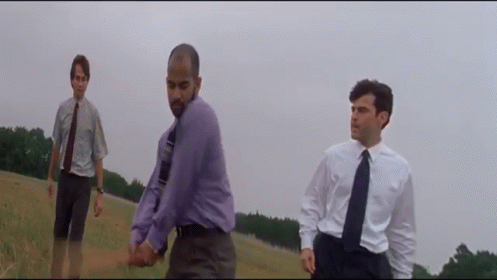 RoMa Craft has long touted their loyal fanbase as "cigar weasels," adopting weasel imagery as their unofficial mascot. The term is described by co-founder Skip Martin as "a cigar enthusiast with an innate ability to procure free cigars—using skill and tact so not to be caught out-right begging for freebies."
It just so happens that we have in our possession said "freebies," and we want to see your best cigar weasel skills this week… may the best weasel win!
Examples:
Make a post claiming something like, "It's belittling to ask for free cigars," with subliminal signs in your photo doing just that…
Confessions of a cigar weasel: "Hi, my name is [blank], and I'm a cigar weasel…"
"I'd punch a dolphin in the blowhole for a chance to win RoMa Craft cigars! #cigarWeasel"
Get creative and have fun with the concept—bend the rules, do what you gotta do to make us laugh, cry, cringe, etc…
Use #cigarWeasel with entries
To enter the contest:
Take a cigar-related photo involving the #cigarWeasel theme
Post on Cigar Dojo app & include hashtag #cigarWeasel
Share your entry on social media » see how
Grand Prize
One grand prize winner this week will receive a full, unopened box of 15 RoMa Craft Neanderthal SGP cigars! These 4¼" x 52 rothschild cigars are the strongest blend in RoMa Craft's wheelhouse and went on to receive Cigar Dojo's #7 Cigar of the Year award in 2015 (in the HN size). Our grand prize winner will also receive a RoMa Craft T-shirt and car ashtray (pictured below).
1st Place Receives:
Neanderthal SGP box (15 cigars)
"Dam it Feels Good to be a Weasel" car ashtray
RoMa Craft shirt
Click images below for full resolution
Runner-Up Winners
There will be TWO runner-up winners this week! Both winners will receive a 5-pack of RoMa Craft cigars, a RoMa Craft shirt, and a RoMa Craft Xikar torch lighter.
Prizes (both winners receive):
Cigar 5-pack (Neanderthal SGP (1), Aquitaine (1), CroMagnon (1), Intemperance EC XVIII (2))
RoMa Craft stickers
RoMa/Xikar lighter (Red Weasel and White Intemperance designs available)
RoMa Craft shirt
Click images below for full resolution
Short Link: