UPDATE: this contest is now closed
Our winners this week were picked by Nick Melillo, live on this week's episode of Smoke Night LIVE.
Winners:
A.A.A.
Donald S.
Jerry G. (Grand Prize)
---
Fresh off the heels of IPCPR 2017, Cigar Dojo is back with another EPIC cigar contest, teaming with Nicholas Melillo and his boutique, fan-favorite, Foundation Cigar Company. Not only will we be giving away special Foundation cigar prizes, but Nick will be joining us live in the Dojo "HERF Submarine" Studio to help pick the contest winners live on SNL!
Contest Theme: Where in the World is Nicholas Melillo?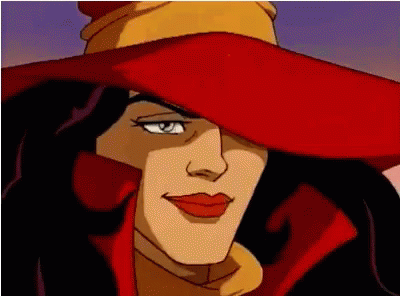 Inspired from the '90s cartoon, we're focusing on Nick Melillo's world-traveling, historically-inspired cigar escapades for this week's contest! That's right, it's time for you to answer the question, "Where in the world is Nicholas Melillo," by photoshopping Nick into the most funny/creative locations and scenarios…
Use #hesEverywhere with entries
To enter the contest:
Download any (or all) of the Nick Melillo images below
Use a photo-editing app (Photoshop, LiveCollage, layrs, Juxtaposer) to place Nick in creative locations/scenarios
Post on Cigar Dojo app & include hashtag #hesEverywhere
Share your entry on social media » see how
Grand Prize
The grand prize is a RARE one this week, folks! Foundation has crafted a limited number of custom-designed humidors that not only feature Foundation artwork, but comes loaded with cigars as well. Indeed, 30 corona-sized Tabernacle cigars come pre-loaded in the humidor. Not only that, but these cigars utilize a tweaked, pre-release blend that has not been introduced to the public.
Let the games begin!
Runner-up Winners
We will have TWO runner-up winners this week. Both winners will receive 10-pack bundles of the new The Wise Man (EL Güegüense) Maduro cigars in the 6¼" x 52 Torpedo size! (different size than cigars pictured below). The Wise Man (EL Güegüense) Maduro was recently introduced at the 2017 IPCPR show, offering a new maduro variant of 2015's original EL Güegüense cigar (which went on to win Cigar Dojo's #3 cigar of 2015).
This exciting new blend uses a San Andrés Mexican Maduro wrapper over a Corojo '99 Jalapa binder and Nicaraguan fillers (Condega, Estelí, & Jalapa).
The blend encompasses bold flavors of black pepper, dark roast espresso and cacao. Medium plus in body and strength and rounded out with a nutty finish.
Foundation Cigar Co.
Short Link: